Leading the way in Covid-19 Screening
for NHS, Public and Private Services
Get your organisation back to work while keeping your staff safe
with Meddbase occupational health software and Covid-19 AG Testing
Covid-19 Screening Features
Meddbase, a global leader in occupational health software and health record management systems, now powers  a ground-breaking onsite Covid-19 corporate screening programme to enable organisations to open up business premises in the most Covid-secure manner possible.
Our Cutting-Edge Covid-19 Screening Programme
This Covid-19 antigen testing programme harnesses high level expertise in occupational healthcare management and data security, combined with our clinical partners' vast medical testing experience, alongside the fastest and most accurate AG testing hardware available to create a unique full-service Covid-19 rapid screening programme.
We will supply FDA-approved medical devices, alongside specially designed Covid-19 Antigen Test Kits and integrate the testing process into Meddbase occupational health software giving you an unprecedented ability to create a Covid-free environment for your organisation. 
"Over 86% of positive Covid-19 results originate from asymptomatic citizens" – UCL Study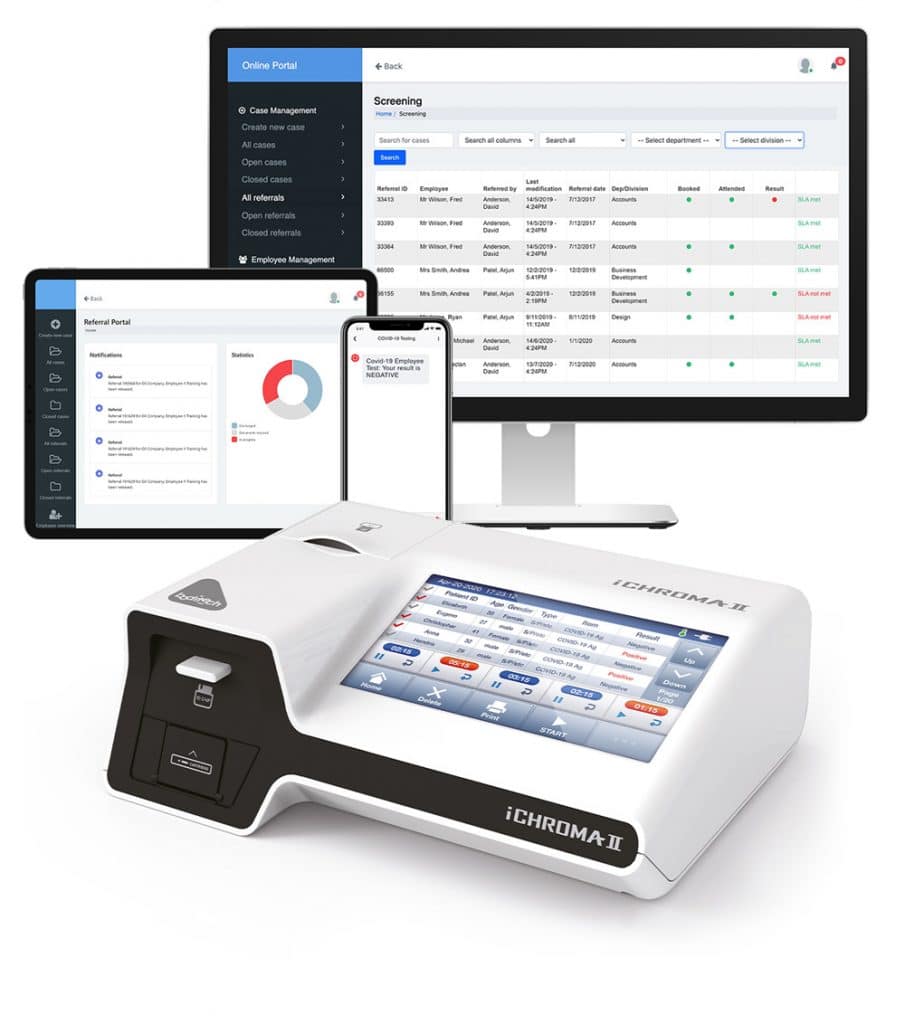 Using tests proven in multiple international independent clinical studies to be the leading COVID-19 Antigen Test offering on the global market today, our programme generates a high level of diagnostic accuracy, in exceptionally fast turnaround times, at affordable cost levels. 
Onsite screening is deployed in conjunction with the Meddbase bespoke corporate health software so we can test – and also safely process, manage and store the large quantity of confidential medical data collected during this employee testing.
We will create a systematic, reliable and confidential programme of ongoing company screening for your organisation. 
Implemented with expert clinical staffing from a carefully selected and well-established local clinical partner, Meddbase oversees the entire screening service, meaning you can concentrate on getting your employees back to work and your operational capability up to speed quickly and safely.
This service is a robust first line of defence against the virus within your organisation and is ideal for fast and convenient yet reliable mass screening of those without symptoms – smoothing the path for a return to normality.
Key Benefits of the Covid-19 Screening Programme 
Effectively manage and mitigate your company's risk of exposure to the virus as well as the moral and legal aspects of being an employer during a pandemic
Harness the highly specialised expertise of a company that works with occupational health, gathering and storing large quantities of sensitive medical data securely
Process and store your employees' clinical data without compliance concerns
Use a system which has processed over a quarter of a million COVID-19 tests since the start of the pandemic
Instantly and automatically report test results to Public Health England in accordance with the latest ongoing changes to government guidelines, avoiding manual admin tasks
Access a proven Covid-19 screening device which is highly accurate in test conditions and real world settings
Rely on testing placed at an average of 95% accuracy based on multiple independent studies, including use at government and state level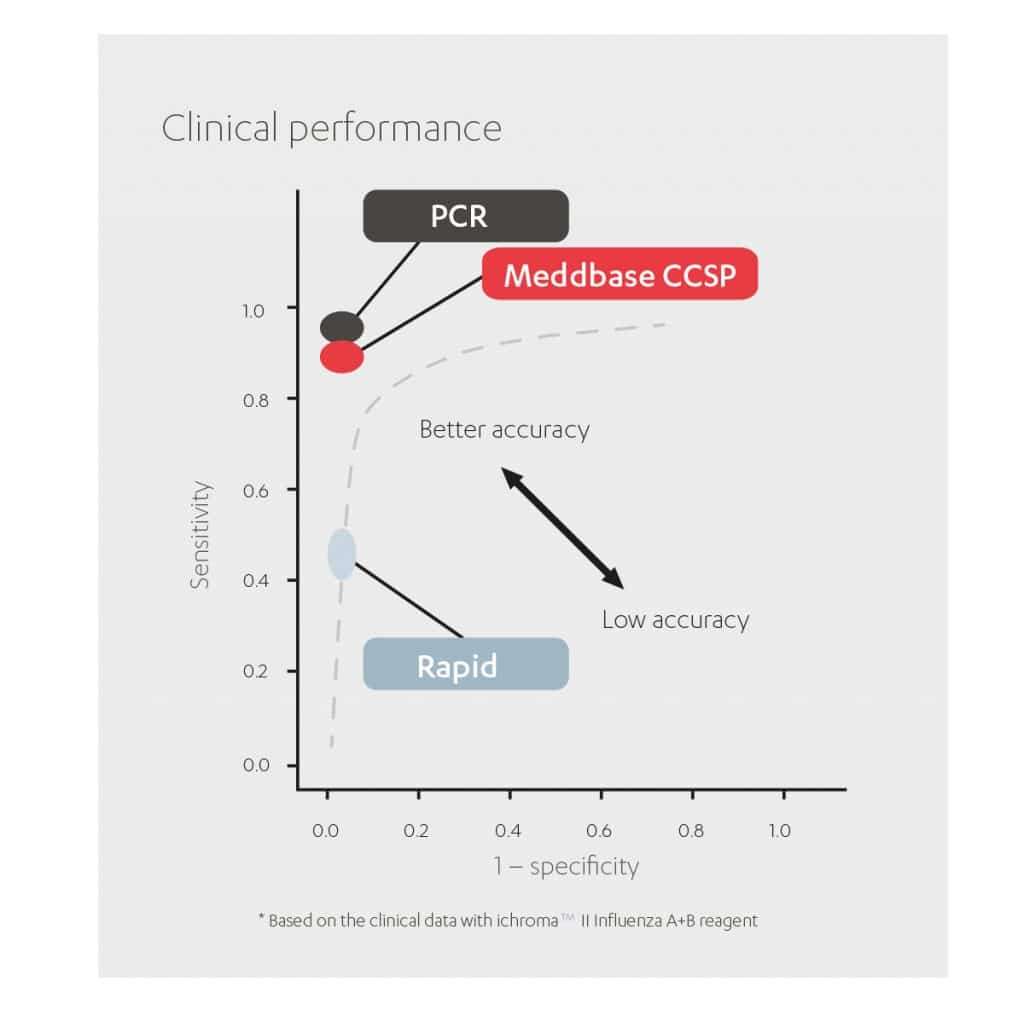 'By asking your employees to return to the office or workplace you are navigating the threat of exposure to the virus and its legal ramifications. This screening programme is designed to help you mitigate both those risks to the maximum degree possible.'